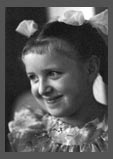 Tatiyana fell in love with art when she was a little child. Her first step in formal education began, at age 12, when she was accepted into art school.
Then came college with a bachelor's degree, and successful work as a teacher of art. Later, she graduated from one of the best movie universities in the world – VGIK – with honors. Her career blossomed as a costume and set designer, alongside her roles of painter and teacher.


I was raised in the countryside among rolling green hills and tranquil lakes, near the beautiful Dniester River. This enchanted setting, woven with the rich cultural heritage of Moldovan songs, poetry and art, became the best part of my childhood."
Tatiyana immigrated to the United States in 1994 from Moldova, a former republic of the Soviet Union, and became an American citizen in 1999. Tatiyana resides in Newport Beach, California, where she continues her joy of painting. She also pursues her other passion of writing. Tatiyana Kraevskaya is the author of "Wings for Little Turtle."